Paris Saint-Germain have sacked Christophe Galtier, bringing down the curtain on a tumultuous campaign under the Frenchman, and replaced him with the former Barcelona and Spain coach Luis Enrique.
And as PSG unveiled Luis Enrique, the club's president said Kylian Mbappé must sign a new contract if he wants to stay as the French champions will not let him leave for free next year. Mbappé sent a letter to PSG last month stating he had no intention of extending his contract, which expires in 2024.
Nasser al-Khelaifi said: "My position is very clear. I don't want to repeat it every time: if Kylian wants to stay, we want him to stay. But he needs to sign a new contract. We don't want to lose the best player in the world for free, we can't do that. This is a French club.
"He said he would never leave for free. If he changes his mind today, it's not my fault. We don't want to lose the best player in the world for free, that's very clear."
PSG face the dilemma of allowing Mbappé to run down the final year of his contract and being unable to recoup any of the €180m they spent in 2017 to sign him from AS Monaco. Mbappé has finished as Ligue 1's top scorer in the last five seasons.
Luis Enrique led Barcelona to a treble in the 2014-15 season and guided Spain to the semi-finals of the 2020 European Championship. He was sacked by Spain after they were knocked out of the 2022 World Cup in the last 16. The 53-year-old has signed a contract until 2025 and immediately embraced the pressure of having to win the Champions League – a trophy that has eluded the French club despite their domestic dominance.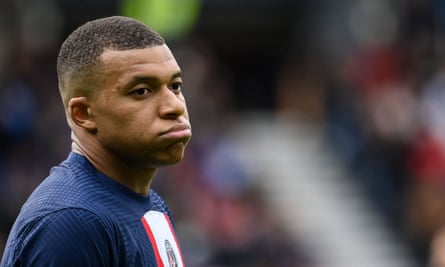 "I am delighted to be here … I do not speak French, but I have started to learn it," Luis Enrique said. "I love this pressure. Dozens of teams have this same dream, sometimes teams that have more experience than us. The Champions League is almost unfair because one bad match and you exit the competition, but that's no excuse for us."
Player power has made things difficult for coaches and he said he would not have any problems managing big egos. "I've been to Barcelona, I've coached big clubs, I've had stars; the players are selfish and smart," he said. "They engage with you if they know you're there to help them. You have to give them a stage so they can perform at their best."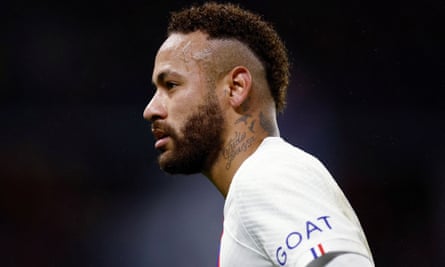 Galtier signed a two-year deal when he arrived at the Parc des Princes before the 2022-23 season but despite guiding PSG to a record-breaking 11th Ligue 1 title, their failure in the Champions League – they lost in the last 16 against Bayern Munich – came back to haunt him.
Galtier has been summoned to stand trial in December as part of an investigation into racism allegations at his former club Nice, a prosecutor said last Friday. He will stand trial in Nice on 15 December on charges of psychological harassment and discrimination, the prosecutor Xavier Bonhomme posted on Twitter. Galtier denied accusations that he made racist and anti-Muslim comments while in charge of Nice when the scandal broke earlier this year.